If you've been following my blog – you know that the last 12 months have been an incredibly challenging time for me.  Somehow, as most people do, you just trudge onward. In the past few weeks (since the day of my grandfather's funeral) I've been having people come up to me and say I have a "glow". I have no idea what to attribute that to other than the fact I've been floating in an isolation tank. For the obvious reasons, the last month I've stepped up how many of those sessions I've done – so possibly that's the extra "glow" people see.
I really think that the glow is just my level of contentment. Once you realize that you are the maker of everything happening in your life, it becomes even more necessary to make sure your thoughts stay in good vibes.  This can mean getting rid of toxic people, toxic situations and creating calm surroundings!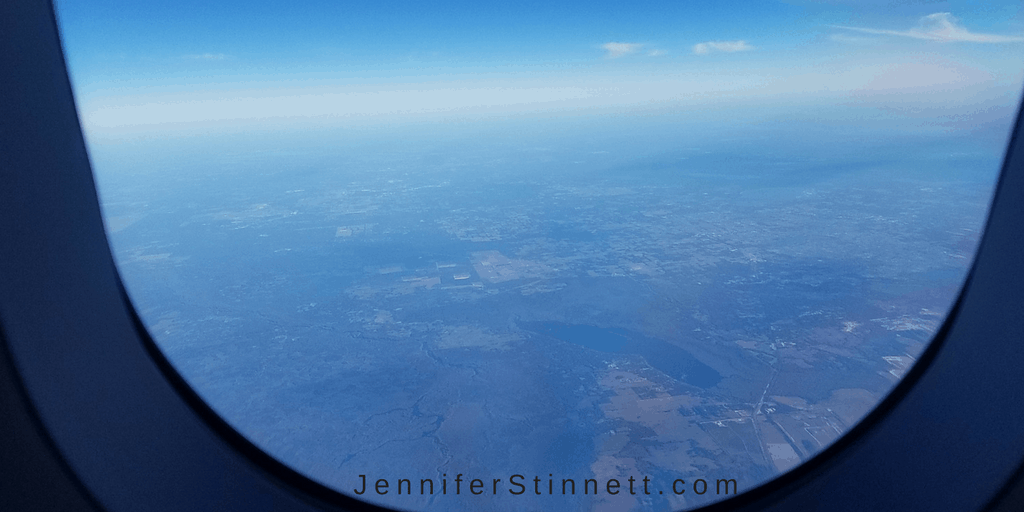 So what have I done?  I flew to Minnesota for the family funeral and stayed with my grandmother in the nursing home. This may sound strange, but I had so much fun staying with my 94 year old grandma! Beside the fact that she appreciated me being there since my grandfather passed and she was not alone, I got a glimpse of assisted living! It's going to be awhile before that happens for me – but I gotta tell ya … I'm kinda looking forward to the assisted living life!
We had breakfast for us in the morning, snack time, lunch time (which was a big meal), another snack time and then dinner.  Not to mention there were all the activities going on – cooking demonstrations, craft show, etc.  Someone comes in to clean the apartment weekly, takes out the garbage and washes the towels/sheets! Sounds like my kind of retirement!  In case you are wondering – yes, I did go down to the dinning room with my grandma and eat assisted living food. It was pretty darn good – even the jello!
Since my grandma was going through a rough time, I decided the only thing better to do was to help out with wine.  So after the funeral, my grandma and I had wine and watched happy movies.  I think Grandpa would have approved!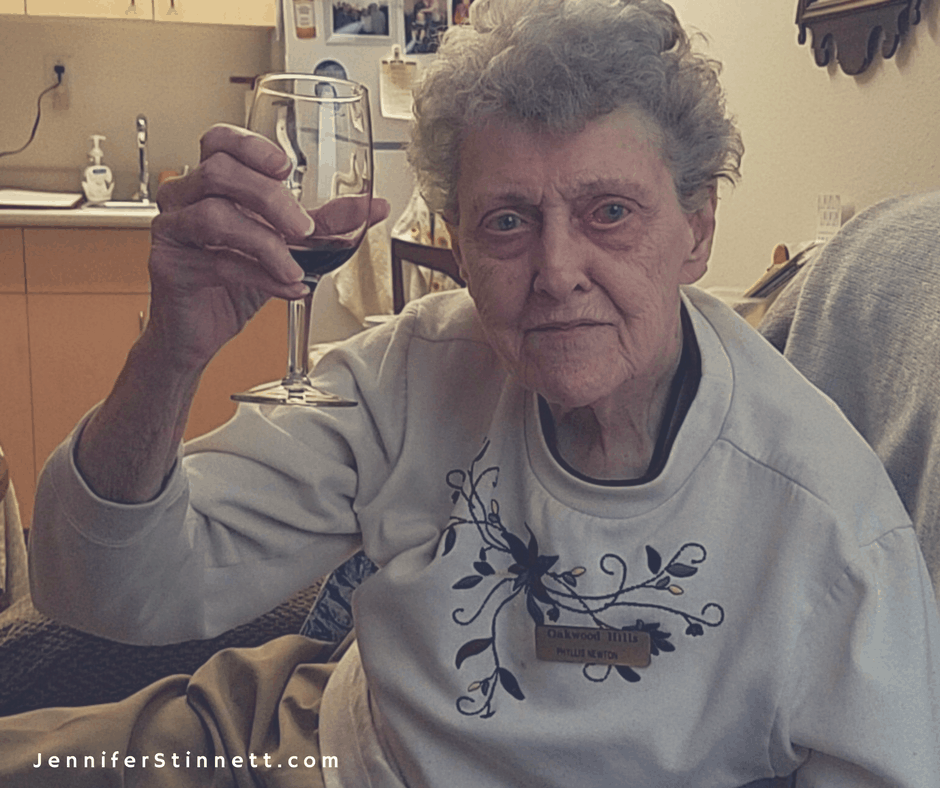 So, beside the sadness of the loss of yet another family member in the month of November and the lost of a relationship – I'd say my month was pretty full.
The good of the month came in the form of forgiveness.  There will be a longer blog post on that coming up because I think it's a very interesting concept.  Had I not been doing inner work over the years, trying to mediate more and definitely adding in those isolation tank floats, I don't think I would have handled things as well as I feel I did.  I forgave, released and look forward.  It's not easy to do by any means, but it's oh so good for the soul – MY soul… and that's what matters.
I'm grateful for all the readers and thank you for coming back to read my posts!
Oh – and I almost forgot … I met "Elvis" in November! Gotta love Orlando!