ABOUT JENNIFER STINNETT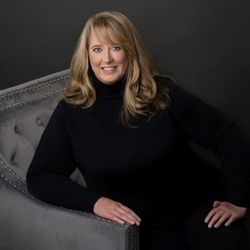 Thank you for popping over to learn more about Jennifer Stinnett! (no – I hope I don't continue this 3rd person writing stuff!) I do believe everything good or bad brought us to this moment in time.  Sometimes hard to accept – but I choose (and work to choose) to always be grateful!
What is there to say other than I'm not just my LinkedIn Profile, not everything you see on my Instagram or Facebook Page is a full description of me either.  Those are the things people want to see – not necessarily the reality of what's going on behind the curtains.
It's my hope that we'll have a chance to create an upcoming podcast called "Just Thoughts With Jennifer" and see what amazing perspectives people you thought you knew – but maybe you really don't – might have.
In the upcoming Just Thoughts With Jennifer podcast I'm going to focus on finding new perspectives, having a better life, and even leaving difficult situations.  My goal is to inspire and encourage you to try new things – and maybe even like them!
There are so many different perspectives out in the world.  So many experiences and points of view, all of them interesting and with something of value to offer.  Every day I strive to stay open, search out new perspectives, and share them with the world.
So sit down, pour yourself a glass of wine, and let's talk about positive changes you can make in your own life (or the lives of others) to make this journey the best it can possibly be.  Open your mind and journey with me and let's see what amazing things we can find along the way!
Want to be on the podcast or have something you think my audience might like? Contact me here: https://jenniferstinnett.com/contact-me/