Last year I took a great stay-cation few days at Disney's Animal Kingdom Lodge here in Orlando, Florida. Since I'm currently living in the Orlando area I occasionally get some nice discounts just on that basis. In addition, and even better, I do get discounts as a Disney Annual Pass holder.
HOW WE STARTED OUR DISNEY STAY CATION
To begin my long (sarcastically said) trip from my house to the Disney property of 40 minutes… I actually ended up going to the wrong location first. Hauled ALL my bags into the main lobby of their Disney Vacation property. This is completely separate from the main Disney Animal Kingdom Lodge.
After finding the correct place …. this was what I walked into below!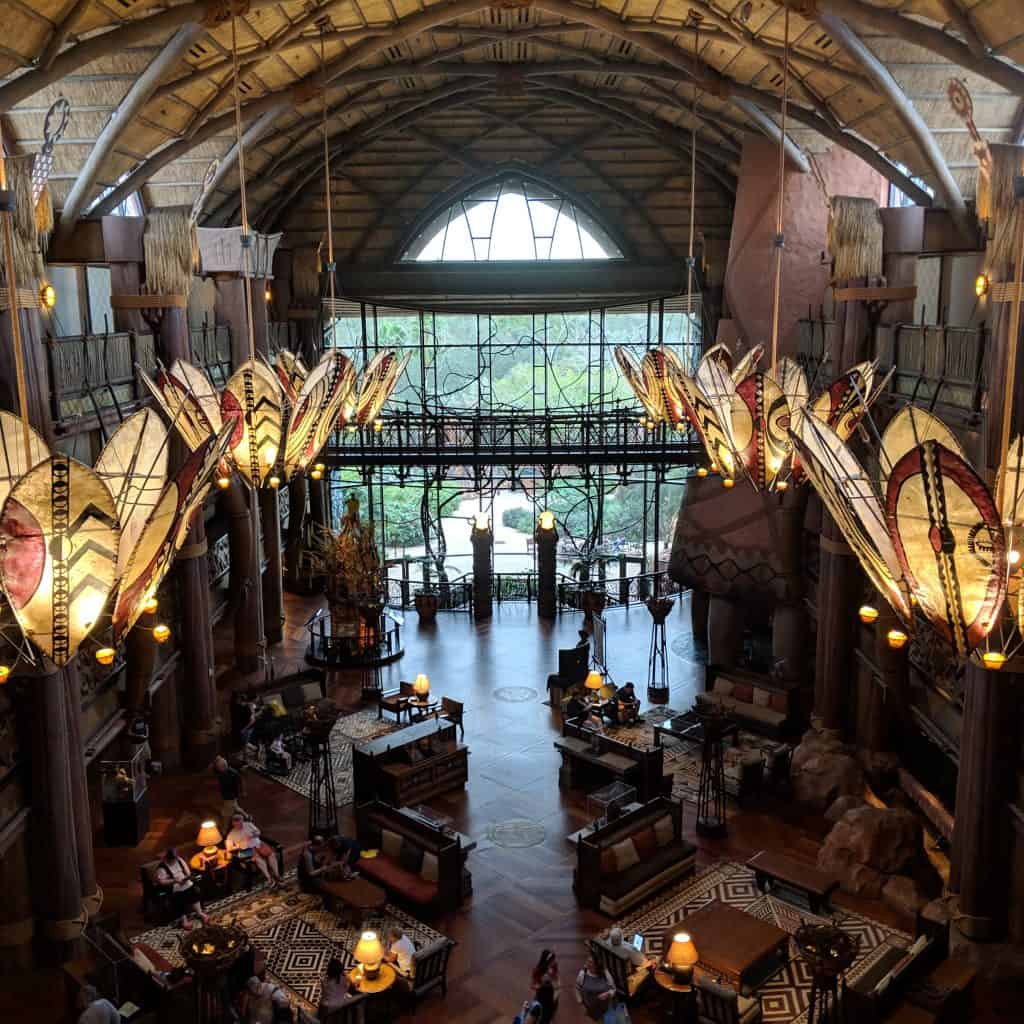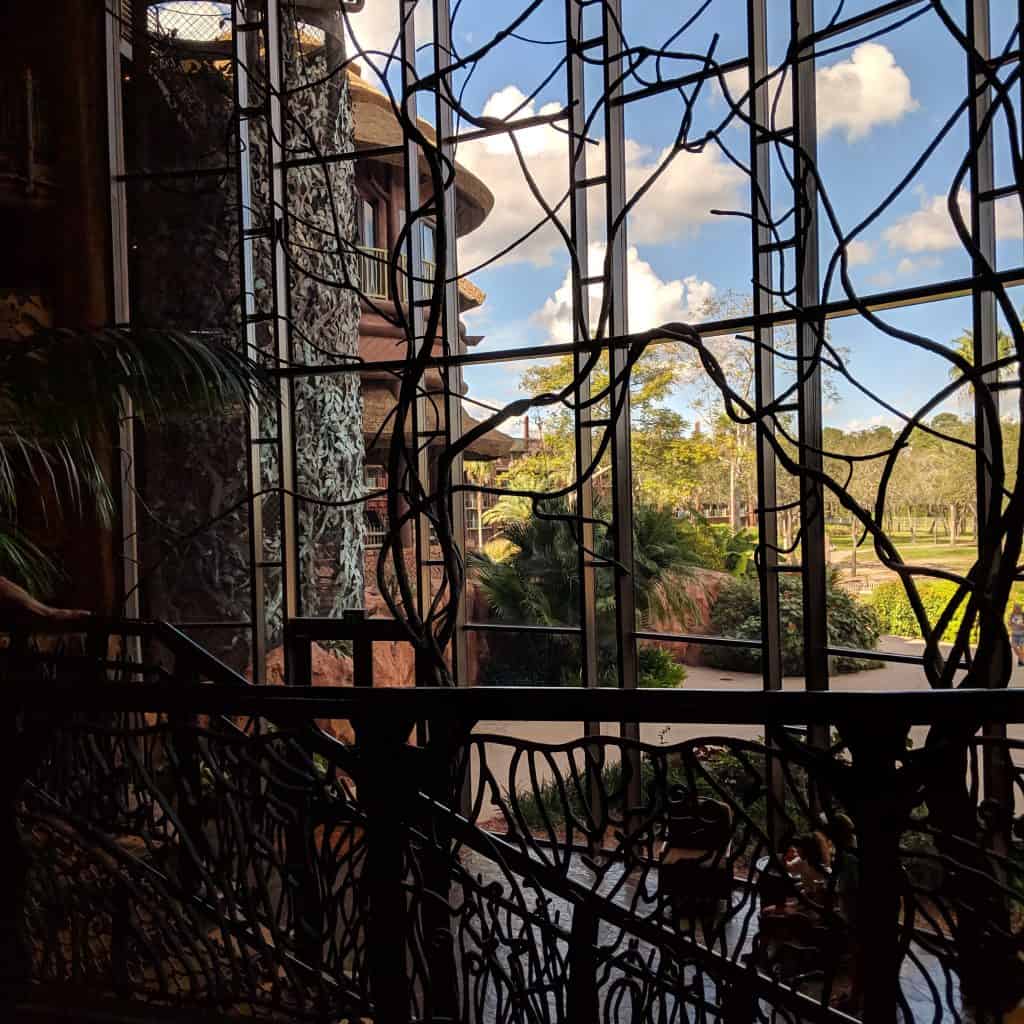 After picking up my jaw from the ground … I walked over the check in locations. Which if you look at the above photo are actually tucked into the left side of photo. AGAIN … I was in the wrong location. I had purchased a club level accommodations. So, my check in for that was on club level … which is actually the viewpoint of the above lobby view photo.
Check in was a breeze, they were expecting me and they had my magic bands all ready for me and my guest.
Right next to check in was a whole area for snacks. There were all kinds of things. Nicely designed tables, a TV, drinks … and I'm talking the adult stuff as well as kid friendly drinks.
I choose a room with view … not all rooms do showcase where the animals are roaming. If you are on a budget that can't afford these types of rooms, no worries, because there are many locations that you and your family can access and sit to watch the animals.
This location was my favorite. It was covered and had these great big rocking chairs. Below is the rocking chair spot and the view.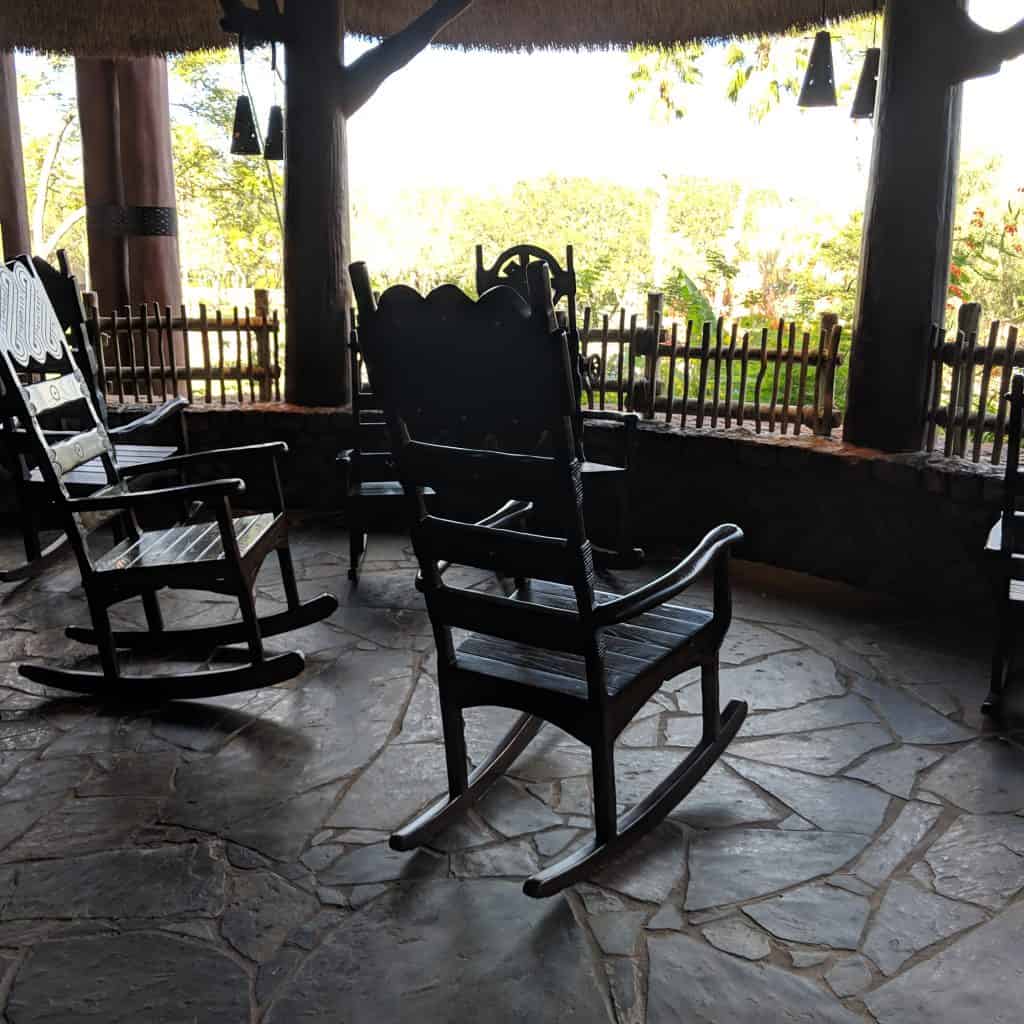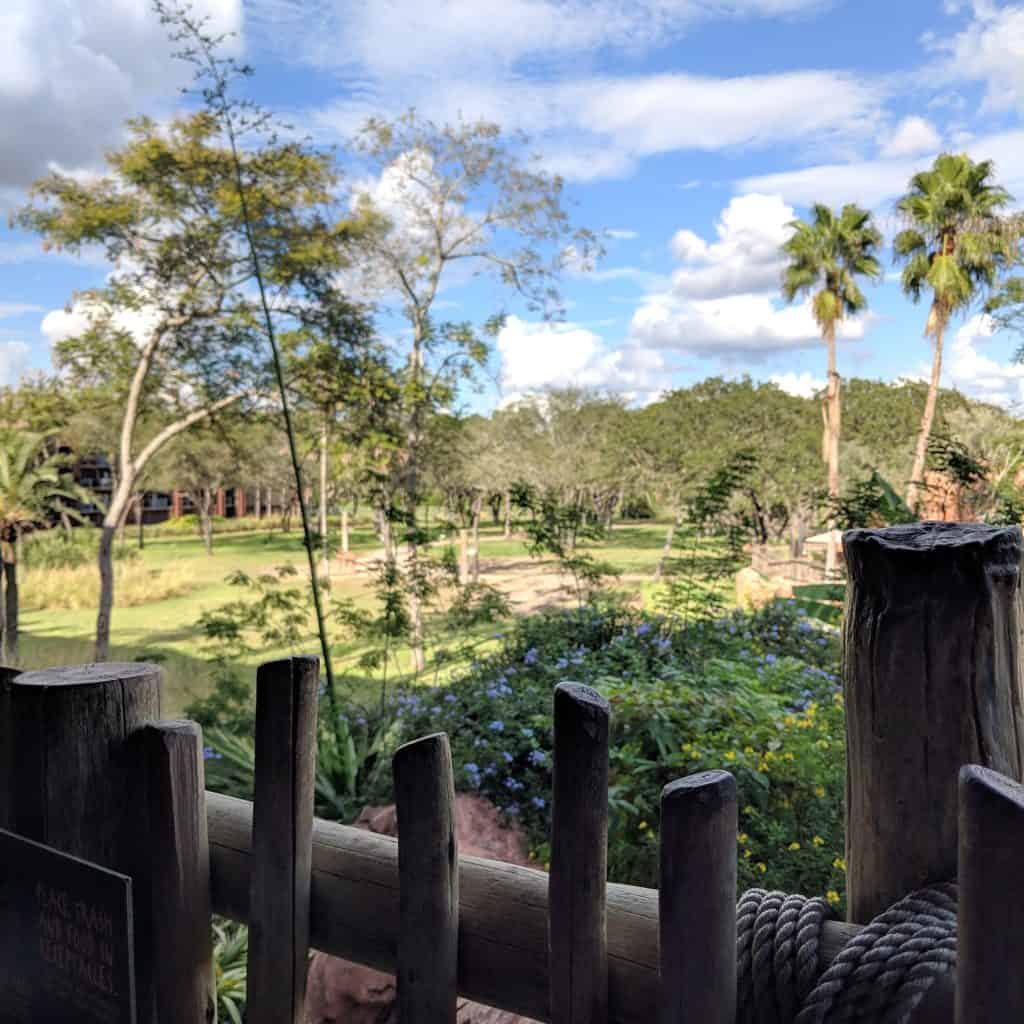 What made this stay-cation trip even more exciting was that I could see all the animals from my balcony! Giraffe's, water buffalo, and Zebra's.
Taking a stroll around the property – we found the pool and whirlpools! Which magically were right next to the flamingos! What a fun way to sit in a whirlpool and just watch Flamingo's walking around next to your spot.
Here are a few photos from that adventure.